Old Alfredians' Home Page
Welcome to The Old Alfredians' Club website, the club for former pupils and staff of what is now King Alfred's Community & Sports College - and which was (amongst other guises - see the School History page) formerly King Alfred's Grammar School - Wantage.
Founded in 1907, the aims of the Old Alfredians' Club are to:
Organise regular get-togethers, both formal and informal.
Arrange sporting fixtures against the College teams.
Act as a conduit to put former friends back in touch with each other.
Support the College wherever possible.
Life Membership is a very reasonable £15 if you left within the last 3 years, £25 if you left longer than 3 years ago - sign up now!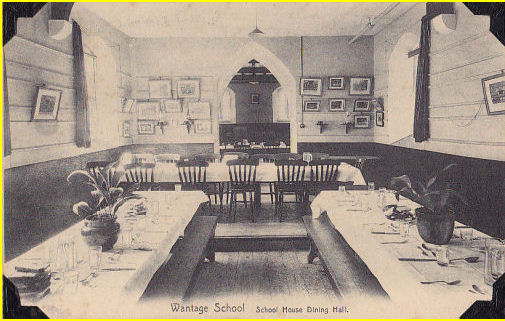 The coveted Club tie
Proudly proclaim your educational heritage by sporting a Club tie; produced exclusively for The Old Alfredians' Club, there are two designs available - delivered, the striped version is £25.50, while the subtle crested number is £15.50. Order yours by clicking here.